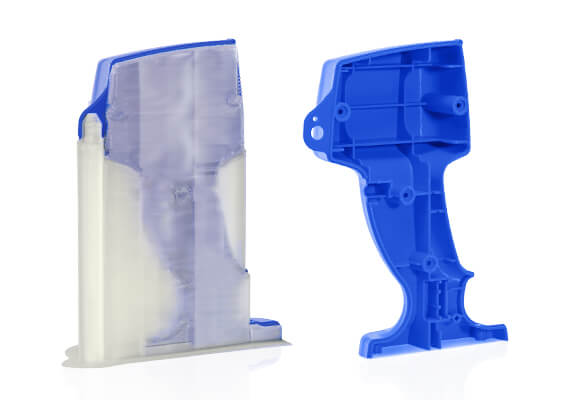 A power tool handle. This power-tool handle has been 3D printed with soluble support structures made with Z-SUPPORT ATP to enable effortless support removal from inaccessible places like screw holes.
Low moisture absorption
Z-SUPPORT ATP does not dissolve in pure water, so it absorbs a lot less moisture than PVA or BVOH-based materials.
Complex geometries
Z-SUPPORT ATP enables printing geometrically complex models as it can be easily removed from almost inaccessible places.
Complete dissolution
Submerged in a mild alkaline created with Z-SUPPORT ATP Activator, the material dissolves completely leaving no remnants on the model.